and effective communication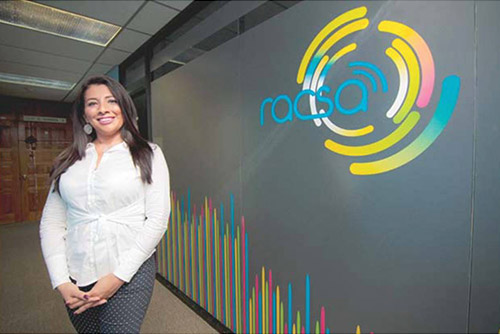 Solution is part of a new portfolio of projects The objective is that the clinics acquire the service and can support the development of health programs and preventive strategies in the data offered by the file, to reduce the issue of disabilities to some extent and strengthen the health of collaborators.
In the same way the service can be purchased by private clinics of health centers, dentistry, ophthalmology, nutritionists, psychologists, as well as public institutions that maintain dedicated medical attention.
"We found the possibility of helping different institutions and companies through an automated tool that would provide access and availability to medical records in companies, private hospitals and the public sector, the market we are targeting is quite broad," explained Suzeth Rodríguez, chief of Sales of Racsa.
In addition, through the platform you can establish immediate communication between the different medical units, exchange of information with the blood bank, imaging and hemodialysis.
"In the same way there is a section of reports and statistics that just with the analysis of these patterns allow to generate preventive strategies at the level of the employer so that they can work in an efficient way with health campaigns with the workers", added the sales manager of Racsa.
This is not the first experience of the company in the area, since previously it had launched a solution for digital medical recipes.