Be a state strategic partner for the transformation of services in a digital society.
Be an Innovative company that facilitates the competitiveness of ICE Group, by becoming the strategic partner for the public sector and its companies.
We have more than 90 years of history in telecommunications in Costa Rica. For decades we have been transforming into a first-class technology services company, with solutions focused on the public, business and residential sectors.
In 1994 RACSA inaugurated the commercial Internet service, to expand the technological and information possibilities between companies, facilitate access and allow the rapid exchange of updated information.
Ten years ago, a new challenge was started, which consisted of expanding the service to the personal and residential sector.
Since its inception to date, the growth of the Internet service in Costa Rica has experienced a constant growth of more than 10% per year, facilitating immediate reach and penetration to the market for information and service providers towards potential clients. All, in a very dynamic and cost efficient way.
The beginning of the Internet goes back to the 60s. It was born with the idea of becoming a global broadcasting tool, a mechanism to disseminate information and a means for collaboration and interaction between people and their computers, regardless of their geographical location.
Internet today is already one of the most significant developments in the field of research and information infrastructure.
Alignment with Sustainability is our line of action
RACSA has the alignment that defines the Corporate Social Responsibility Policy of the ICE Group. Likewise, the Sustainable Development Goals (SDGs) are linked to their mission and vision, in the objective 11 Sustainable Cities and Communities Applicable to two of the fundamental issues of social responsibility, RACSA develops what concerns Governance and the Environment.
Governance
This is the fundamental subject of Social Responsibility, which allows RACSA to take responsibility for the impacts of its decisions and activities and to integrate, through processes and structures for decision-making in the economic, social and environmental spheres at all levels, the company.
RACSA innovative company of the ICE Group dedicated to commercialization and installation of specialized services and infocommunications systems and the technological partner par excellence of the Public Sector and its companies. The General Management of RACSA considers and declares as its Management Policies the following:
QUALITY
Achieve full customer satisfaction through strict compliance with the contracted requirements, maintaining a high level of innovation in the development and provision of services with an efficient process approach and a permanent system of continuous improvement.
OCCUPATIONAL SAFETY AT WORK
Provide safe working conditions for employees complying with the applicable requirements and defining controls for the mitigation of occupational safety risks at work.
ENVIRONMENT
Carry out our work in harmony with the environment, ensuring environmental aspects and complying with the applicable provisions of the local legislative framework.
Sra. Hazel Cristina Valverde Richmond
Sr. Gabriel Gerardo Víquez Jiménez
Mr. Hans Jiménez Láscarez
Mr. José Antonio Retana ReyeM
Mrs. Agnes Paniagua Cubero
Mrs. Hissell Mayorga Quirós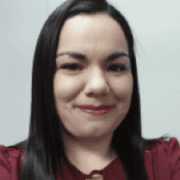 Mrs. Cynthia María Chaves Víquez

Mr. Francisco Calvo Bonilla
Bachelor of Business Administration and Master in Financial Administration, both from the Technological Institute of Costa Rica. It has Management Development Programs and Management Skills both from ADEN Business School. He has extensive experience in the areas of customer service, marketing, strategic and operational planning given his career in positions in the Telecommunications Sector of ICE and the management of transformation projects.
Mrs. Suzeth Rodríguez Solís
Bachelor in Systems Engineering and Bachelor of Business Administration with an emphasis in Management from the International University of the Americas. It has certifications in ITIL 3, COBIT 5, as well as certifications of doinGlobal and the University of Salamanca on Smart Cities and Smart Cities.
Mrs. Illiana Rodríguez Quirós
Attorney at law from the University of Costa Rica (UCR). Her thesis on the Illicit Reproduction of Software was approved with distinction and recommended to be published by the UCR.
Sra. Anabel Calderón Sibaja
Economist with a Master's degree, internationally certified as a personal coach and coach for entrepreneurs, certified specialist in human talent management issues and training in managerial development, strategic planning and project administration.
Mr. Marco Meza Altamirano
Bachelor of Computer Engineering and Bachelor of Networks and Telematic Systems.
He has more than 15 years of experience in the Infocommunications Sector, holding different Management and Coordination positions in the Marketing and Sales area.
He has been responsible for the development of business and commercial strategies for different markets and participants as a member and coordinator of corporate committees.
It also has different management, commercial and technical certifications.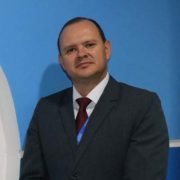 Sr. Gerson Espinoza Monge
Master in Business Administration from the Francisco de Vitoria University (Madrid), Bachelor of Public Accounting from the International University of the Americas. He has a specialization in Project Management and Corporate Finance.
He has vast experience in the comprehensive administration of corporate finance, for local and foreign transnational companies, dedicated to the technology, information systems, manufacturing and telecommunications industries. Focused on the improvement of financial and operational management, project management, construction of high performance work teams and the achievement of objectives.
Mr. Gustavo Morales Chacón
Director of New Businesses and Innovation
Computer Engineer from the University of Costa Rica, PMP certificate from the Project Management Institute and Master in Information Systems from the Technological Institute of Costa Rica.
He has 28 years of experience, both in private companies and in the public sector and since 2015 he had worked in RACSA as head of the Projects Department.